BIODIVERSITY LANDSCAPE WITH EDIBLE GREENS BY SUGAR GREENS
In an urban environment, particularly IIUM Gombak Campus, edible plant landscaping is very important for the sustainability of the campus environment and the health of its community.
In line with the University's aspiration to develop an eco-campus, the project is focusing on creating edible greens landscaping at lIUM Gombak, Pagoh, and KL Campus and can be extended to all other campuses as well.
The University had embarked on Sustainable Development Goals Projects for administrative staff beginning in the year 2019. The SDG Projects in IIUM are working in the spirit of partnership and pragmatism to make the right choices to improve life, in a sustainable way, for future generations. The SDGs are now an inclusive agenda for IIUM. Thus this project will focus on edible greens for a greener lifestyle which demonstrates far more than growing vegetables, herbs, and fruits.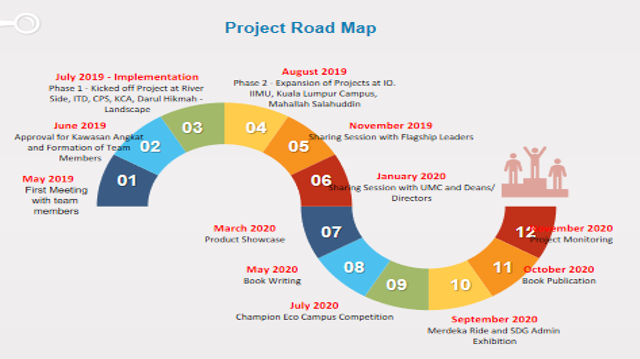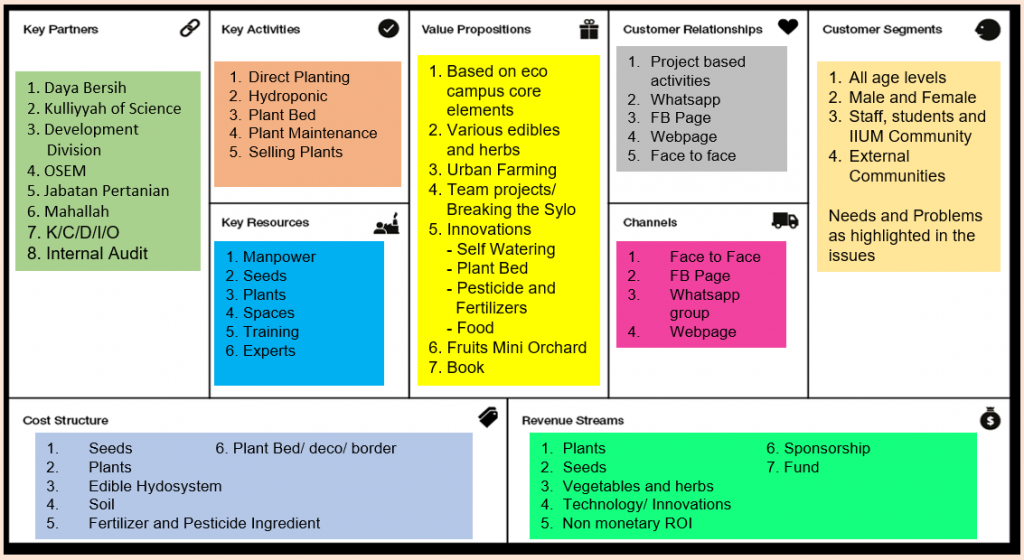 The objectives of this project which falls under 4 main areas of the SDG are:
To encourage trans-departments (K/C/D/I/O) projects involving staff, students, and the whole IIUM community.

To inculcate "Sayangi campusku" through "Kawasan Angkat".

To optimise the use of vibrant public spaces that encourage engagement with the landscape and community members.

To gain environmental benefits such as water retention, improved air quality, and fewer food miles.

To creatively utilise open spaces: It is our belief that underutilised leftover spaces, corridors, and transitional spaces and, if properly monitored and managed, can become ideal places for edible growing.

To inculcate interactive education around food production and healthy eating.

To gain the potential cost savings through on-campus fruit and vegetable production.

To encourage the use of recycling items.

To assist in the development of eco-campus.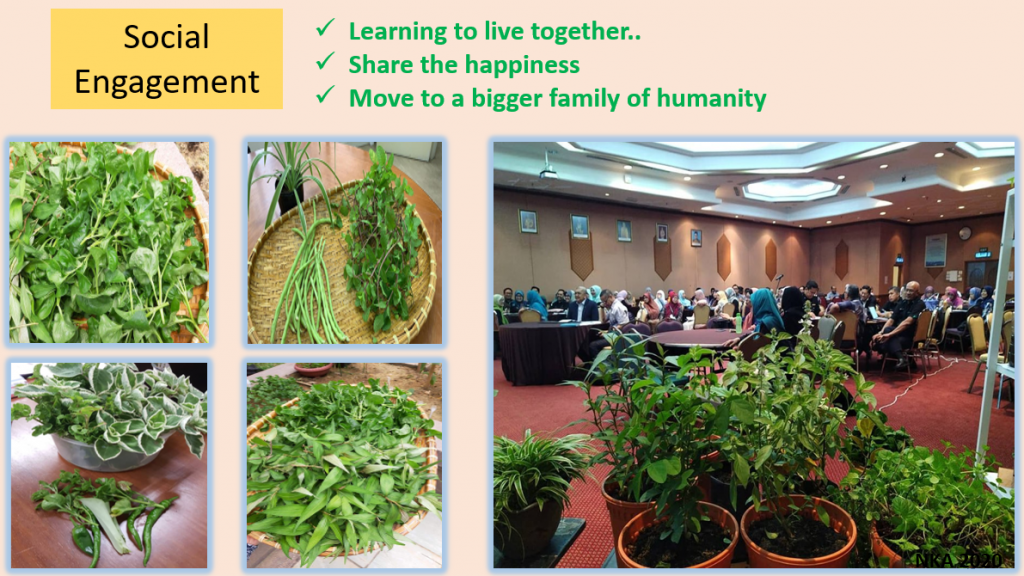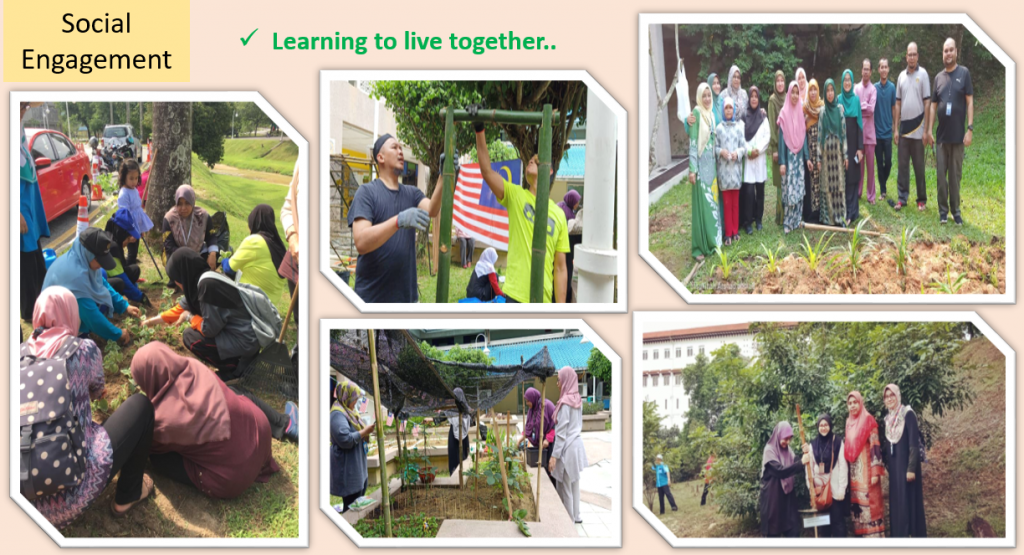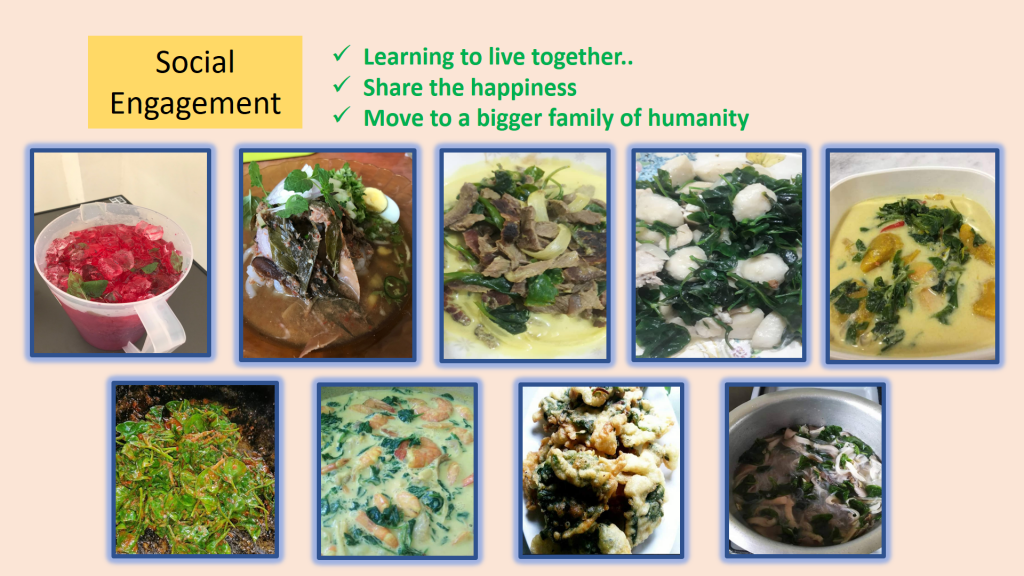 With direct support from the University communities, the project aims to develop a nobel campus-wide sustainability framework imbued with the Maqasid Syariah values, contributes toward minimizing harmful environmental impact in the campus by enhancing biodiversity landscape at areas identified as "Kawasan Angkat" for IIUM Communities with edible greens such as:
edible shrubs

herbs

fruit trees

vegetables

flowers

fragrant plants
Maqasid Syariah elements

How the project preserves the Maqasid Syariah Elements:

Preservation of Wealth

Generate monetary income

Promote healthy lifestyle – through gardening activities and comsumption of healthy greens – reduce cost for medication

Preservation of Linage

With good health – good and healthy lineage

Preservation of Intellect

Technology (urban and traditional), innovation, knowledge sharing

Preservation of Soul/ Life

Healthy food consumption

Adab gardening

Adab picking the fruits and plants without damaging the plants

Preservation of Religion

Environment protection is an important aspect of Islam. Being stewards of the Earth, it is the responsibility of Muslims to care for the environment in a proactive manner.  

This project emphasizes the relationship between living organisms and their environment and to maintain the ecological balance created by Allah.  

Waqf Time

Voluntary Basis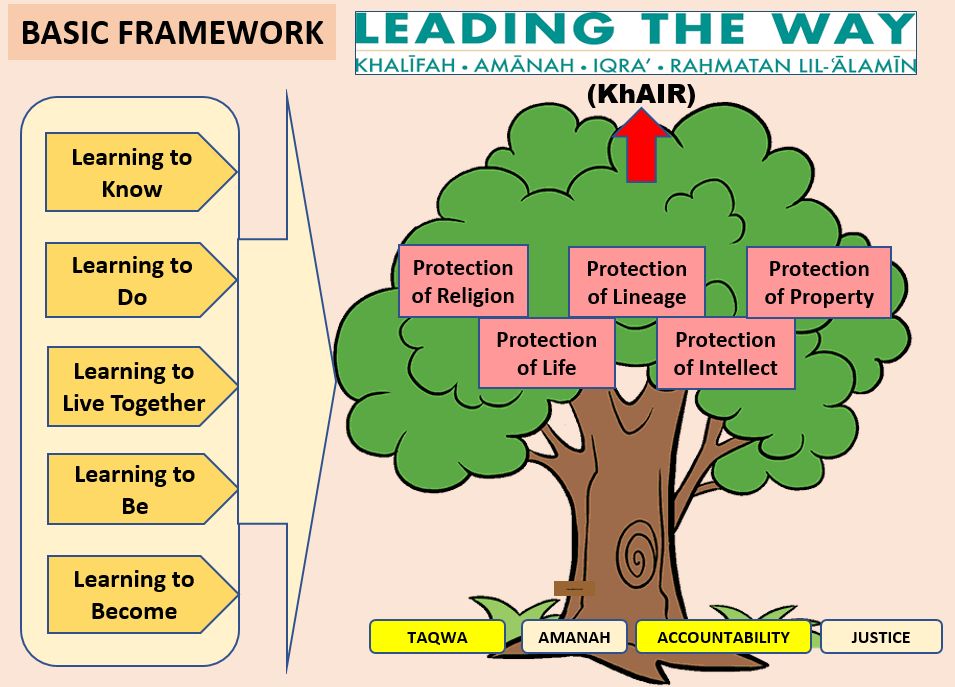 Around 50 species of edible plants have been planted around IIUM Gombak, Kuala Lumpur, and Pagoh Campuses:
The edible landscapes may be found at the following areas:
Several exhibitions were held to promote the ideas to the IIUM community especially during the IIUM Convocation Ceremony.
Other than the support from the university management, supports for the project came from :
a) Manpower support comes from all team members (staff and students) from various departments within IIUM disregards their positions
b) Supporting manpower, sponsorship, and equipment contributed by Daya Bersih Sdn. Bhd. (DBSB).
b) "Kawasan Angkat" that have been approved by Development Division
c) Seeds, plants contribution and equipment contributed by Kulliyyah of Science and IIUM Community
d) Internet of Things (IOT) Garden by ITD
e) Advise on edible planting and hydroponic by Jabatan Pertanian Gombak.
Edible landscapes in IIUM are not only economically viable but also create other positive benefits. 
This proposed versatile asset is not only advantageous to the university as an educational and research tool but also to the wider community.  Team members have the opportunity to learn about organic farming (such as how to prepare organic-based pesticide and fertiliser), urban and traditional garden, seeding techniques, modern hydro-system, and solar-system techniques. 

There is existing space on campus, which can be utilised in a productive and long term manner with low maintenance.  

By allowing IIUM communities to indulge themselves in their gardening hobby after their busy working or studying schedules will help to reduce their stress level and promote a healthy lifestyle.

Staff and students may develop new networking while gardening which consequently will increase the intercultural understanding and harmony in the IIUM environment.

IIUM communities are permitted to pluck with care any of the edible plants for their personal consumption at any time they required.  This is another way for IIUM to assist its staff and other IIUM communities to ease their financial burden. 

Not only that, the gardens also provide a very convenient and less stressful alternative for the IIUM communities since they can save time and avoid rushing through the traffic just to drop by at a convenient shop.  Hence there is more quality time for their families too.
For all the efforts, Edible Greens Project has won the first place in the ECO Campus Competition.